Ana and McCree both Buffed?!
Blizzard has just announced a new patch live on PC with changes to both Ana and McCree.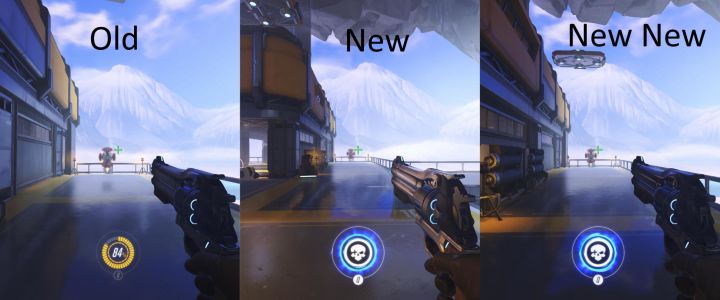 Ana
Biotic Rifle

Rate of fire increased by 20%
Magazine size increased from 8 to 10
McCree
Peacemaker

Primary Fire

Damage falloff range decreased by 10 meters

Damage falloff amount is unchanged
As a result, even with this change, McCree's effective range is still higher than it was at launch

Alternate Fire

Rate of fire increased by 15%

Flashbang

Recovery time (i.e. the amount of time before McCree can fire again) decreased from 0.5 seconds to 0.35 seconds
As you can see Ana has gotten a significant buff to increase her effectiveness. This one is intriguing because we feel that she hasn't been out enough to gather accurate feedback. Blizzard may have jumped the gone with this one a little bit. Due to her high skill cap and unique kit we don't think that most players have gotten a good sense of her usefulness.
The McCree changes are interesting. His right click got buffed as well as his flashbang. His left click damage falloff decreased by 10 meters. Overall this may have been a big buff for McCree. Now his Fan of Hammer will be usable and his stun recovery time could allow him to get an extra headshot off. These past two changes to McCree have been overall a huge buff. His range is higher than it was at release. It's without a doubt that he is going to stay in his place at the top of the tier lists.
Is Blizzard seriously buffing McCree again?? Do they even listen to feedback or have decent play-testers in house that can aim.
Here's a link to the patch notes
We are giving away a
FREE $50 Battle.net Gift Card
! Simply
Join
or a post to be eligible.